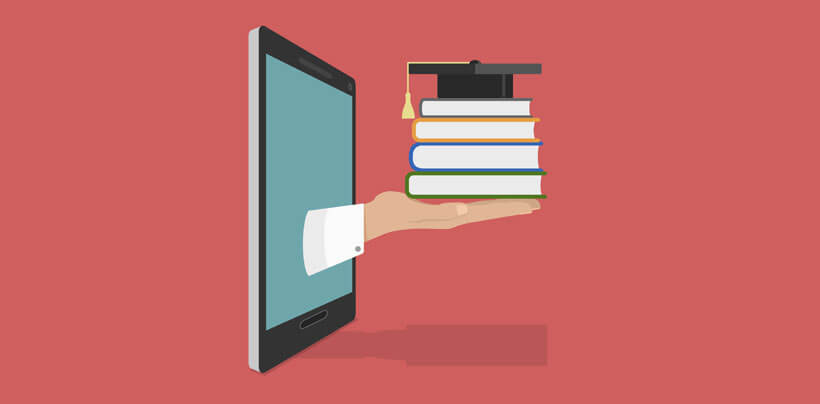 What Are Some Benefits of Earning a Degree Online
The advancement in technology has brought so many huge impacts in the field of education. One of the ways it has impacted this field is by creating a new learning model, which is known as online learning, to so many people. Many people are taking online courses and earning online degrees today.
7 million undergraduate and graduate students were enrolled in some form of online education in 2019.i
32.6% of graduate students were enrolled exclusively in online courses in 2019.i
In this article, we are going to discuss some of the possible benefits of earning a degree online.
Some benefits of pursuing an online education may be:
A flexible schedule

Flexible online course scheduling typically allows you to study while balancing your current responsibilities, like work and family. With traditional degree programs, you typically must attend classes several times a week, every week, at the same time. This means that you will have to forego them whenever you are not available for the classes. However, when it comes to online degrees, you may find an online degree program that allows you to take your classes when you are free.

It may save time

One way you may save your time is removing the need to commute to classes. Commuting to a campus can make it tough for you to have free time to relax or even participate in activities that you love. Earning an online degree may save you time since you do not have to commute to and from your classes. As a result, you can do something constructive, like working or even spending more time with your family or friends.

It may allow you to continue your current job

The other benefit of earning an online degree is that it may allow you to continue at your current job. You may not have to quit your job so that you can go back to school; there are many online schools with schedules suitable for the working adult.
There are so many benefits to continuing or finishing your education journey online. Fill out our form to get matched to your program in just minutes! Get Started Here!
i
https://nces.ed.gov/programs/digest/d20/tables/dt20_311.15.asp